The Mała Restaurant
The Mała Restaurant was created in 1992. Starting from its earliest days, it has tried to offer the best service to its guests, treating them as good friends. The Mała Restaurant has had its interiors redecorated three times since its creation. The second metamorphosis took place in 2011 when its owners changed and the third one was carried out in 2017 to extend the interiors.
The Mała Restaurant has its unique atmosphere, combining tradition and delicacy with elegance and refinement. It is a great location for grand events, e.g. wedding dinners, christening parties, Holy Communion parties, festive family dinners, business meetings, romantic evenings with your beloved and pleasant meetings with friends.
The Restaurant's open interiors are bright thanks to sunrooms and different light sources, which enable to create different atmosphere to match the type of events or meetings. The Mała Restaurant has been constantly improving its catering offer, service and interiors with its customers in mind.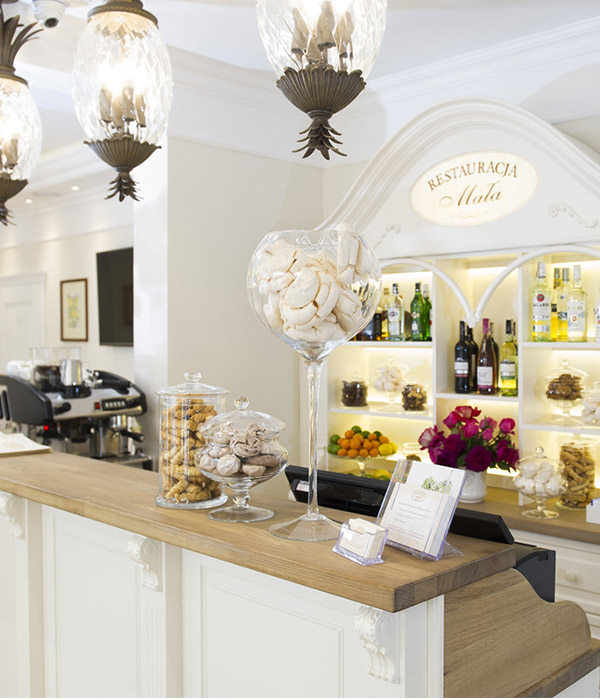 Do feel invited to visit
the Mała Restaurant
and learn "our flavours"
THE MAŁA RESTAURANT
Ełk, ul. Wojska Polskiego 72 A
phone: 87 610 80 05 phone: 726 888 788
rm@restauracjamala.pl
We are open every day
from 11:00 a.m. to 9:00 p.m.